As a Money Smart Latina, I'm constantly looking for ways to spend less. Seriously, the other day when I heard my friend was going to Costco I asked her to price compare supplements, then paid her via Venmo to grab them for me. She also grabbed snacks and meat for me, but I digress. I'm always looking for ways to spend less and cut expenses and nothing is off the table. I once negotiated my rent in a nice neighborhood in Las Vegas.
When Cricket Wireless asked me if I would like to review a phone, I jumped at the chance. Not only are they an affordable cell phone service provider, it came at a perfect time. My cell phone contract is up for renewal and now is the time to consider my options!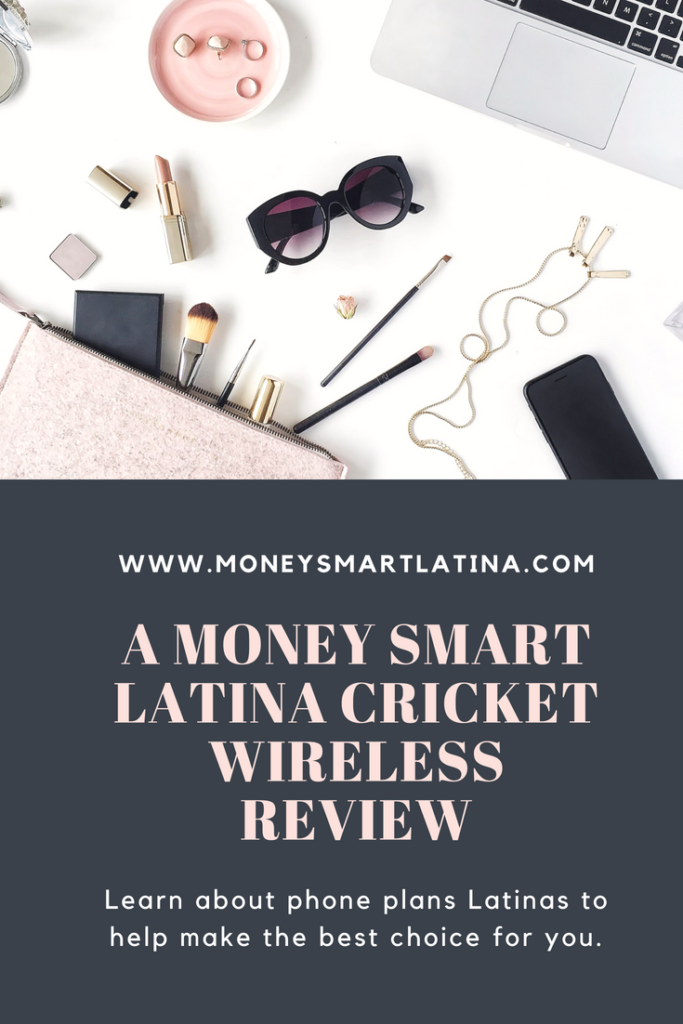 First Of All, What Do I Look For In A Phone Plan?
Phone plans and options have definitely changed since I bought my first phone in high school. My first phone was a Nokia offered by (of all providers) Cricket! Cricket didn't have the best service at the time only working in Metro Phoenix, but it was perfect for me. I needed a reliable phone because I was never home and my family was able to reach me at any time. I could also text and call my BF as much as I wanted to, and friends, since my plan was unlimited for both texts and minutes. This was something that used to be unheard of, especially at an affordable price.
Now that I'm older, I look for a plan that's reliable, meets my needs for my lifestyle and is within my budget. I travel a lot, both for fun and business, so it's important to have a phone I can relay in should something happen, such as a flat tire or getting sick. When I'm not traveling, I'm capturing memories with friends to share on social media.  I also run a successful business online and need to be able to access social media channels, files and projects should be clients need something when I'm away from a laptop. So, finding a phone and data plan within my price range can definitely be a little tricky.
That's Nice, But What Should I Look For?
Before you look for anything, really think about what you need and what you want. For example, you need water but you don't need soda. So, what are things that may be of importance?
Data: Data is the internet that goes with your phone plan. It's also the internet you use for everything, from checking your SnapChat to listening to the new releases on Spotify. If you are consistently on your phone, you are probably plowing through your data like crazy if you aren't accessing available wi-fi.
Network: The network is the coverage provided by the service towers by your phone company. As long as your phone is within the service area, you will be able to make and receive calls and texts. You should also be able to access your data.
Contract: Cell phone providers will try to get you to sign a commitment, which locks you into an agreement with them sometimes for two or three years in exchange for a discounted phone. Since it's an immediate saving, most consumers take this option, despite paying more money in the long run with services fees and not being able to custom tailor their plan to fit their needs.
Pricing: Self-explanatory, everyone plan comes with a price, based on your needs. An unlimited minute and text plan will also be more, along with a higher package of data. Sometimes, you can find a discount through an employee or organization you belong to but saving $5 or $10 on a $150 bill might not provide much relief.
Phone: What do you need in a phone? Do you need access to apps to help you run a business on the go? A decent camera to capture memories? Or maybe just an extensive space to keep track of everything. All of these should be considered, especially if your phone needs to last you a few years. I try to buy a phone that is within my budget but still of high quality. This is to avoid me replacing it every other year.
More Coverage, Now More Than Ever
Cricket has definitely improved their network and service since I was in high school and even more so than when I had them for a year after college in Las Vegas. In high school, my service only pertained to the Phoenix area since they were still relatively new, like Metro PCS. This meant if I went outside of Phoenix by even five or ten miles, I'd have absolutely nothing, which was frustrating. This meant day trips to the lake were not really something I could do since my family couldn't get ahold of me. I also couldn't keep my service after moving up north to a more remote, rural area. I broke down and ended up getting a Sprint phone I kept until I was twenty-one.
After a few years without one, I signed back up for Cricket Wireless. It was nice to finally have a cell phone again and be able to be back on my feet after a rough time in my life. While it was reliable service in Las Vegas, it was hard to get service in college. It was especially hard when traveling to Michigan for Christmas with my ex a few times. Frustrated, I ended up sharing a family phone plan with a good friend and ended my relationship with Cricket.
Cricket has since then been acquired by AT&T and runs off of their network. Anyone with AT&T, including myself, can tell you the network is pretty efficient and rarely with dead zones. I've been an AT&T customer for the past nine years and I'm quite happy with the coverage AT&T provides. I'm even more interested to know that Cricket now has the same network across the country. I'm sad to say I've held onto the belief based on my past experiences that coverage wasn't that wide but now it looks like times have definitely changed.
For Half The Price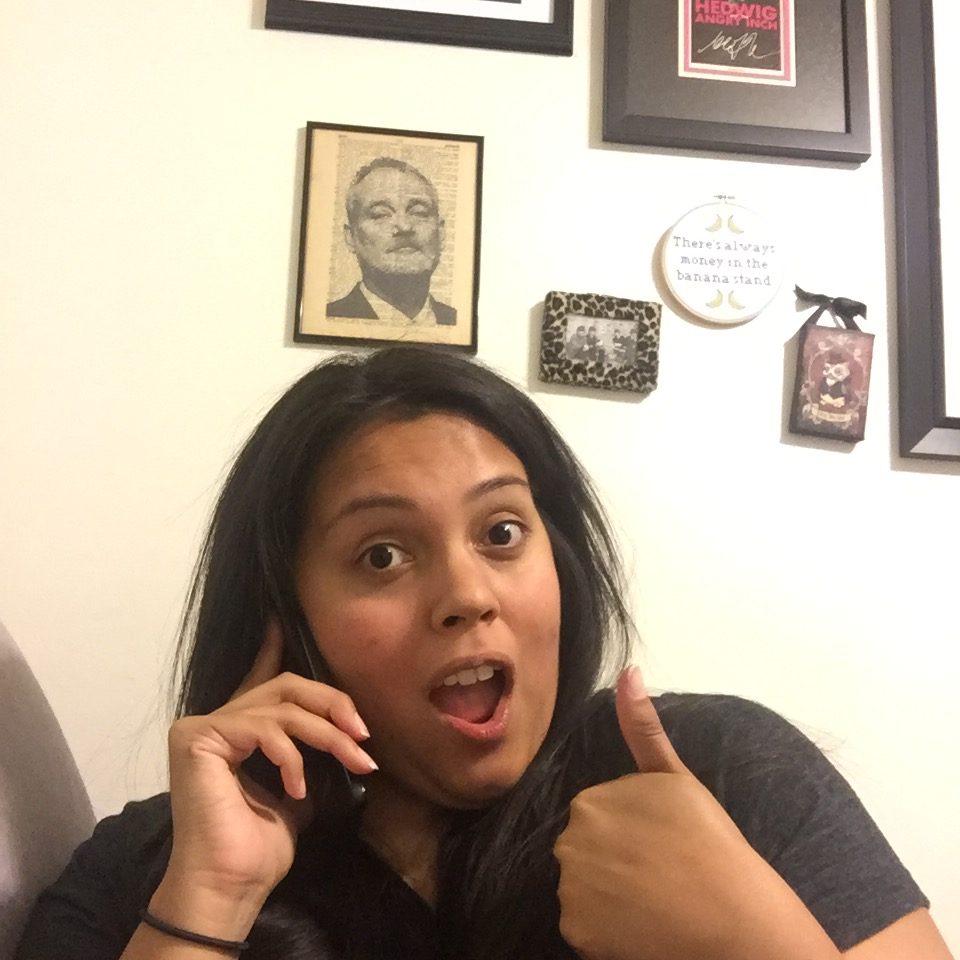 Despite acquired by AT&T, Cricket has stayed true to their pricing model and continues to have affordable cell phone plans for both individuals and families. Their plans start as low as $25 for just talk and text, which would be great for someone who just needs one in case of emergencies. For people like me, and many other millennials, their UNLIMITED MAX HIGH-SPEED DATA PLAN IS $60 A MONTH! Sorry, I'm just in shock that this is an unlimited plan for such a low price. I consider myself a bargain shopper but I'm paying more than that and my data ends at 5Gs before overage fees apply. 🙁
Cricket also offers smartphones just like other major cell phone providers for reasonable prices. I was provided an Alcatel PULSEMIX for my consideration and while it wasn't my iPhone, I was impressed to see what an Andriod could do, even one that wasn't a Samsung. My BF actually made fun of me because he saw an Apple nerd browsing through a Driod. Oops.
So, What Do I Think?
Honestly, I think Cricket is a great option for a lot of reasons. Cricket does not do credit checks to obtain service so if you are just starting out with no credit score, or have a low one due to past choices, you will still be approved. It's hard to be approved for other providers if this pertains to you so the fact that you can be approved and served by an affordable, reliable cell phone provider is great.
I also love the fact that it is affordable, which I briefly mentioned up above, with no contract required. While not everything in life comes with as much freedom and flexibility, having a phone plan that does is awesome. You can not only cancel service but you can downgrade or upgrade based on your budget. Since I'm all about a budget, this is a great option and proves that you don't have to spend an arm and a leg to take care of business.
Thanks Cricket Wireless for sharing the wealth with me and all the other Money Smart Latinas out there!
(Phone was provided by Cricket Wireless but all opinions are my own and will always be honest as I strive to provide integrity for all readers.)