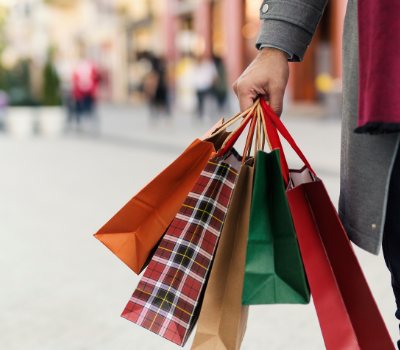 When my friend Angela (who runs all the women and money things) challenged us in her FB group to spend locally for January, I jumped at the chance. It was really one part I love a good money challenge, and two, a lot of local businesses have been hit HARD since the pandemic. Whether we want to admit it or not, our economy is still collapsing. While we now have a vaccine being rolled out, the economy still looks grim to many people. 
I know several people who have been personally affected, making me wish I could do more. Unemployment is excellent, but it DOES NOT cover most people's living expenses, which many people fail to realize. It's easy to tell people to cut back when you aren't on the receiving end of hoping the state approves your weekly claim so you can receive a max payout of $200 in some states. Many local resources are tapped out, and many businesses that are hiring are looking to pay minimum wage and keep the hours at part-time.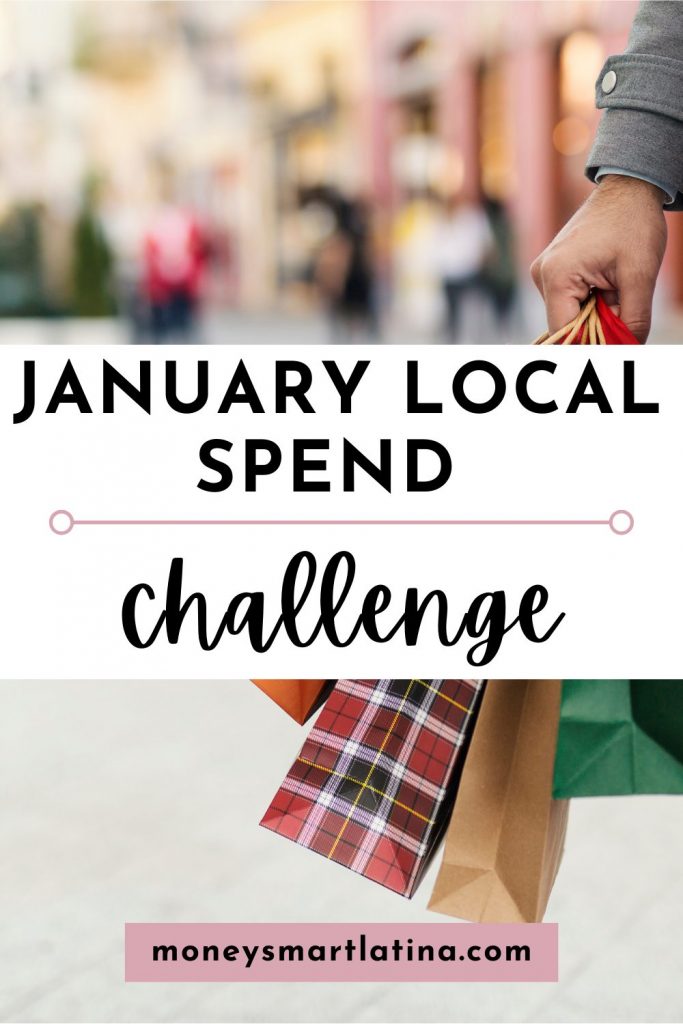 I don't know the answer, but this is why I wanted to take part in this challenge. I can control my spending and put my money where my mouth is. One of the things in my life I try not to be is a hypocrite, and I can't get mad when stores near me close when I'm not regularly spending there. I decided to keep a monthly spending log to reflect on the challenge in real-time and report back. So without further ado, on with the show. 
Monthly Spending Log
1/1/2020 
Safeway: This challenge is off to a great start. I had too much fun on NYE and am paying for it today. I run to the Safeway behind my house to grab some supplies, like Gatorade, and drop BF off some coconut water.
Vet- Harrison is besties with our local vet, which is conveniently located down the street. They are family-owned and offer the best service, so Harrison gets his meds refilled here instead of me purchasing them on Amazon. I tell the vet tech to hold on to his youth as I drive out of the parking lot. 
Total Spent: $37.75
1/2/2020
Safeway– Going to a social distance friendly BBQ at a friend's house, complete with a firepit. I attempted to bake cookies but added too much butter, and now I have to run again to the store. 
Total Spent: 14.99
1/3/2020
Sprouts– Boyfriend and I decided to have breakfast for dinner, so I decided to go to Sprouts. Sprouts are locally owned and were once a small store before they expanded. Sprouts offer many locally owned businesses shelf spaces like my friend who owns a local nursery, so I plan to take full advantage. 
But… the shelves are kind of empty. I have to get organic versions of some items that cost 2-3x more than what I was expecting. Sprouts is already more costly than some other national chains like Kroger. I think if shopping locally is feasible for so many, especially during a pandemic.
Total Spent: 37.62
1/4/2020
Scooters– I went to a local coffee shop & grabbed a coffee and a sandwich on my way home from the bank. I used to grab one everyday pre covid, but now I only grab a latte on the weekends. 
Target– Had to get a prescription for my thyroid hormones and bought some valentine's day decorations (it's my favorite holiday!). I love CVS for my medications since I have many health conditions and need access to prescription coverage at all times. While the locally owned pharmacy would be a significant investment back into my community, I'll be keeping CVS.  
Total Spent- 71.93
1/5/2020
Starbucks: My doctor is located 20 miles from where I live, but I refuse to change my primary. I've been going there since 2013, and as someone who battles chronic health issues, I take my medical team seriously. They are a family-owned practice as well.
Since they ARE so far away, I usually go first in the morning when traffic is more comfortable to navigate. As a reward for being a functioning adult, I stop at Starbucks on my way back for a latte and a croissant.
I guess I could have waited until I got back home to go to the local coffee shop, but people at Starbucks need jobs, too, right? I was the only car in the drive-thru for the first time ever, which left me unsettled. Pre -covid, there was always a line 10 cars deep no matter the time.
Etsy– I don't buy anything, but I want to. I found fun valentine's I can send my friends that fit my sense of humor. Etsy isn't a locally-owned shop, but it's still a small business… I just favorited it and will come back to it another time. 
Audible– BF had two free audible credits that came with the Kindle he bought me for Christmas, so I decided to download a book and listen while I clean. This was free, but I still consider it a purchase. 
Total Spent: 8.86
1 / 6
Metaphysical bookstore– I paid in advance for a class I want to take over the phone. It's precisely about one of the things I set as a goal for myself this year, so I definitely took it as a sign and registered. My angel tarot card of the day said I'm allowed to have fun, so mote it be! 
Bombas socks– My friend shared on Twitter about her comfy socks and posted pictures. I don't NEED socks, and they aren't a local company. I make a note on my wishlist and go on. 
Total Spent- $20
1/7
No spend day! I didn't get much sleep due to my anxiety from the previous day's events, so I called it early with work and rested up the best I could. 
1/8/21
Etsy Valentine's: I decided to buy the Valentine's I bookmarked the other day. Since my middle name is Valentine, this is already bringing me so much joy. 
Massage: I had a rough day and almost canceled. However, I knew if I didn't go, I'd turn to an unhealthy coping mechanism instead. I kept my word and went. 
Total: 58.42
1/9/21
Olive Garden: I went to lunch with a loved one who already had a gift card, so we went, and I paid the difference. 
Target: Target and Ross were right by Olive Garden in a shopping plaza, so we took advantage. I had coupons for household items, and I also needed a waterproof mattress protector now that Harrison is getting older. I grabbed some things for my BF since I owed him money from a Costco run last month.  
Total Spent: 117.68
1/10/21
Lux & Agave Farm: A group of friends and I decided to go on an adventure since Arizona's weather is fantastic right now. I grabbed a latte and a donut at Lux and a succulent at Agave. 
Total Spent: 14.57
1/11/21
Woke up too sick and spent the entire day in bed. I went to the vet with my BF for his dog, and I scooped up Harrison's food and kitty treats. My friend shared on FB that her daughter was selling Girl Scout cookies, so I ordered a couple boxes.
Total Spent: 71.46
1/12/21
Costco: BF and I went to Costco after work. We both needed household items and some food staples. Now that I think about it, I could have looked locally to buy coffee beans. Costco has the best prices, so I naturally forget. We also ran to Safeway to purchase a few more things.
Total Spent: 120.79
1/13/21
The night before, I set off my Anti Theft System, and my car was completely disabled. I had it towed to the dealership (which is locally owned!) and found out I might be on the hook for $150 since that's not included in my warranty. Sigh. I tell them to not rush, and I can pick it up whenever. I drowned my sorrows with french fries from McDonald's.
Total Spent: 8.44
1/14/21
I called a local pet store to inquire about a few things I wanted to pick up for Harrison, mainly a pet stroller and Pretty Litter. They had neither, so I went up to Amazon and Target. Since I was there, I grabbed a few toiletries I needed. I also bought my friend a custom made birthday present off Etsy. Bonus, my car was free to get fixed!
Total Spent: 119.32
1/15
I bought dinner for my boyfriend and me at the local Chinese restaurant. We stuffed our faces with the cat while watching RuPaul's Drag Race, followed by The Stand remake on CBS. 
Total Spent: 41.05
Thoughts so far
I spend a lot of money.
I wonder if spending locally at chain stores still counts as part of the challenge. They employ people who live in my neighborhood, so I feel like I AM putting money back into my local community. 
I did try to spend money locally. I remembered to call my local pet store to inquire about my needs before I went to Amazon and Target. 
I forgot to spend locally for gifts. Etsy is so easy to use, and I love supporting small business owners. I even have a shop on Etsy, and remember, I'm trying not to be a hypocrite. But I could do a better job. I also forgot to try to find coffee beans from a local roaster.