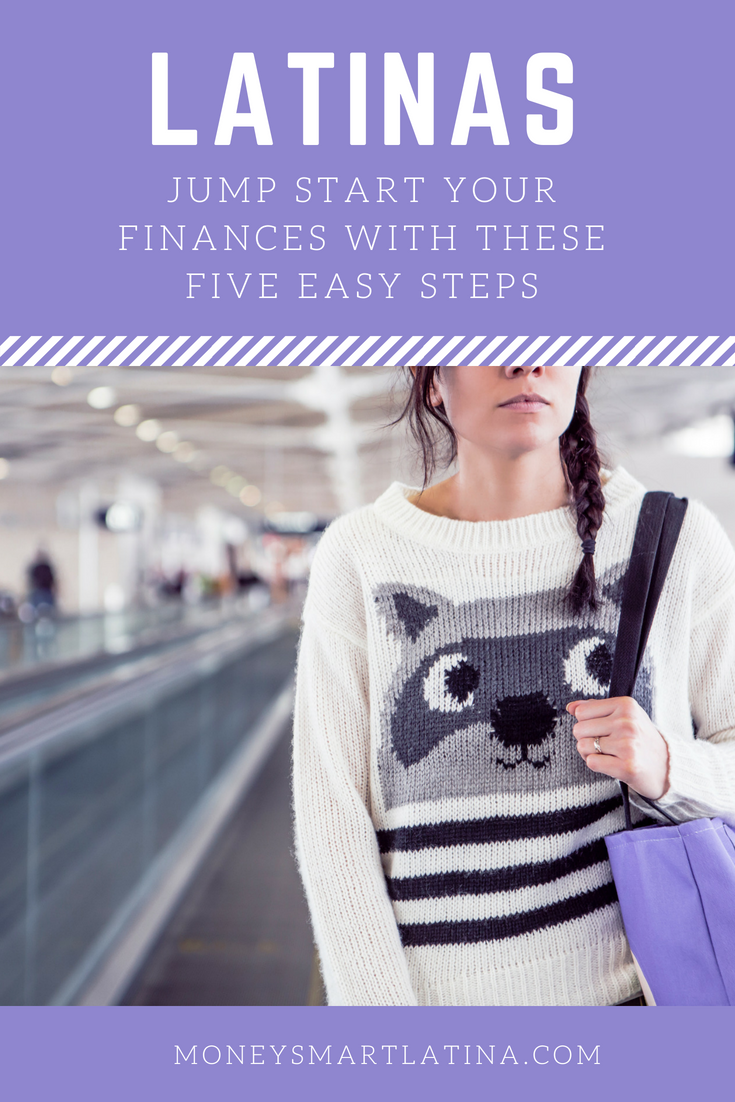 Summer is right around the corner! Whether you have time off during the summer or you're like me working the 9-5, it's the perfect season for fun. BBQs, laying out by the pool, vacations, your finances and lazy days are all calling your name.
Yes, I said finances. This season is recognized to be a time of play and rightfully so. The heat makes paying attention to anything, especially your bills, something you're likely to do. I completely agree because I myself love a lazy nap.
But the summer is the perfect time to do a financial check in and make sure you are on track to meet your goals for the year. It's also the perfect time to see if you have extra money to splurge on that concert or last-minute gateway with friends. Keep reading for more tips to jump-start your finances faster than you can say bikini!
Do A Budget Once Over
I tend to do a zero-sum budget per bi-weekly paycheck so every dollar has a job. But I also like to see what exactly I'm paying for and why. For instance, recently I canceled a subscription box I thought I had time for (Hunt A Killer) and software I was using for my business (Co -Schedule). I sincerely love Co-Schedule because it makes everything so easy but I know I am not utilizing it to its full capacity. Between both, I was able to shave $70 off of my monthly expenses and I'll be putting that towards my health.
Look at everything you are currently forking out money for and see if there is something you're not currently utilizing. Maybe it's that gym membership you can put on hold so you can run outside or take one of those classes at the Parks N Rec center you've been meaning to. Or maybe your Ipsy package just hasn't been bringing it lately. Think realistically about what you're spending money on and if it's truly serving you. And remember, you can sign up for software that tracks your spending such as Mint or Personal Capital to plug any spending leaks.
Check To Make Sure Paycheck Deductions Are Correct
For some companies, tis' the seasons of open enrollment.  Since you're already in your employee portal anyways, take time to go through all deductions, both pre and post tax, to make sure your paycheck looks correct. Account for all deductions such as FSA and retirement, different types of insurance you may have and taxes you are paying, like federal and state. I always owe state taxes so if you're like me, it may be a good time to increase your withholding.
By doing a paycheck audit, you can be sure you are getting every last benefit and dollar you are entitled to. The worst thing you can do is leave money on the table that is rightfully yours and can be used better served elsewhere, such as debt or a savings goal you may have.
Review Policies & Slash Slash Slash
Along with questioning your deductions on your paycheck, take time to glance over policies you may have such as auto insurance or a phone bill. Maybe you are paying for a certain type of coverage that may be incidental now and can easily go. I didn't realize until years had gone by (bad personal finance blogger!) that I was paying a fee for some type of coverage I didn't need.
It's also important to make sure you are carrying the right type of coverage just in case your car has depreciated or you have had a change in your living situation. I had forgotten I needed renters until my boyfriend's apartment flooded. He would have been screwed if he hadn't had coverage and it reminded me to get my butt in gear.
Make Sure Your Checking Account Is Working For You
Once upon a time, I paid checking account fees. I was young and didn't realize that if I had a certain amount of money direct deposited from my paycheck, I could get the fee waived. I also had to pay a fee of $10 when I was stupid and had overdrawn my checking account which resulted in getting a second chance checking account for a year.
You don't need to pay a checking account fee because now, there are plenty of alternatives to traditional checking. Radius Bank, for an example, is a great alternative for those looking for free checking that can be accessed anywhere and everywhere. With no monthly fees and free access to ATMS, Radius Bank is a free checking account that you can access anywhere online. They also offer a hybrid checking account that allows you to collect interest on your checking account. That's pretty much unheard of and a slamming deal at 0.85% with the minimum balance.
One of the hesitations with online banking is that you can't go into a brick and mortar branch but honestly? These are a thing of the past and will soon enough be limited themselves. You can do everything a traditional banker can do with your cell phone and the Radius Bank app, such as deposit checks and pay your bills online. You can save yourself time and be on your way.
Take Advantage Of All The Free To Little Cost Fun
The last tip I would like to leave for you is to remember all the free fun summer has to offer and take advantage of it.  Movies in the park, outside festivals, art walks and the pool are all free this summer. Your library also has cool summer reading programs (even for adults! With prizes!) and culture passes you can check out for free admission to local museums and attractions.
This summer, I am also taking the advantage of the longer days and going on a few weekend trips with friends. Between the four of us, gas, an Airbnb, and food in Mexico will cost about $75 each. And our Airbnb is on the beach with kayaks!
In Conclusion
There are so many ways to jump-start your finances this summer. From looking into alternative checking accounts to finding free fun, the sky is the limit Latinas!
"This post is part of a sponsored campaign with Radius Bank. Radius Bank has not directed my content or my views."