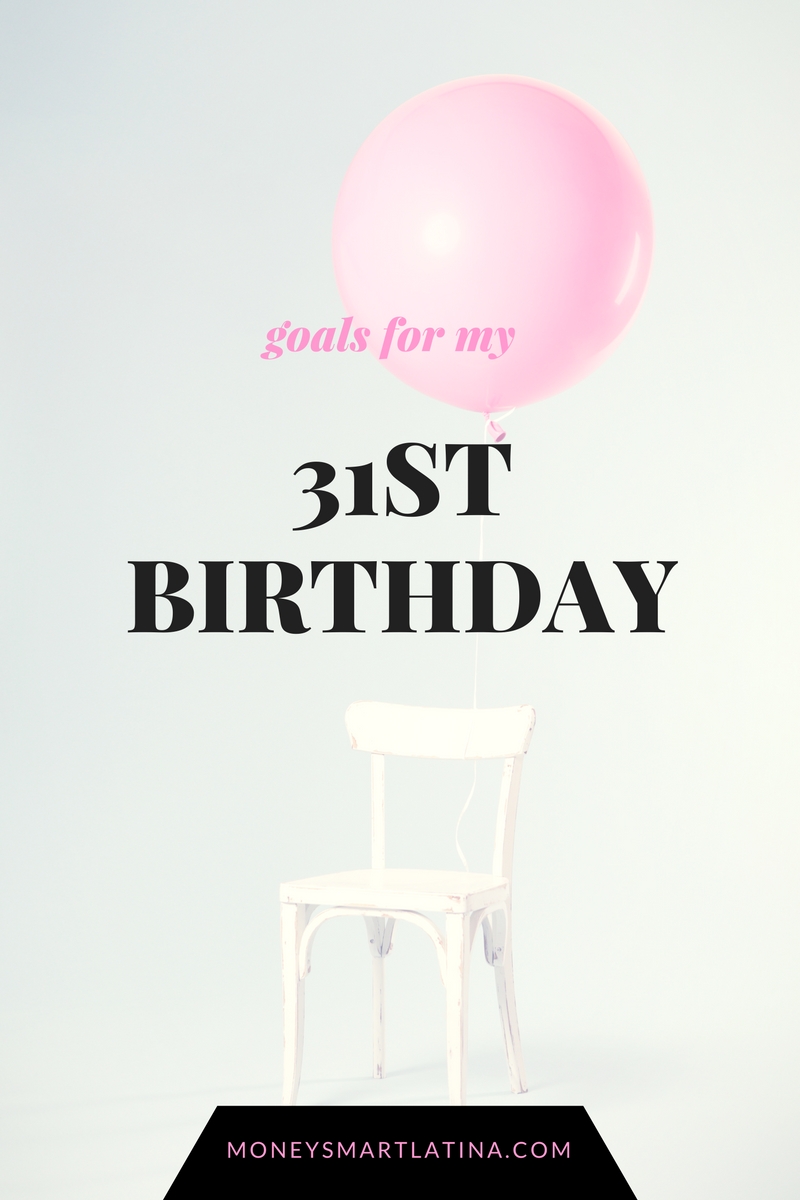 Two weeks ago I got to celebrate my 31st birthday. Anyone who knows me knows I make a big deal out of birthdays, including my own. Luckily, I have friends who appreciate my birthday antics and some of us decided to go see Guns N' Roses. My boyfriend made fun of me but Axel and Slash still got it! Of course, with birthday celebrations also come birthday reflection. I like to spend time going over what I accomplished and what I should be focusing on in the next chapter of my life.
Last year, a lot of my focus went into finishing my degree. With working and going to school both full-time, I was constantly stressed. I didn't have time or energy for a lot of things but still did the best I could with everything. I not only graduated on time on the Dean's List at ASU, I ended up winning two national awards at work and secured a promotion into management. Now that work is wrapping up a project that required me being in two places at once, I can fully do my new role and go on to find resources for youth engaged in the system.
After wondering what I would like to focus on for the next year, I thought about what has been holding me back in other areas of my life and I decided that this year, I'd like to get back to focusing on my finances.
My finances haven't been terrible but I've really lacked energy and focus since going back to school and moving into my own place. Since I was busy with 80 hour work weeks, I didn't flinch if I needed to eat out for convenience in between work and class or an extra Starbucks to study late. I also didn't realize how much went into getting your own place and how I had tons of stuff, it was mainly decorative items and things like keepsakes. Since I only owned a bedroom set, I spent close to $2,000 over the course of a year on furniture, kitchen items and random things, like a vacuum. .
All this spending, along with a case of YOLO, has put me behind in some financial goals and random adult things I need to get taken care of but haven't yet. I hate to admit I had the money but chose to spend it on other things that I wish I hadn't. So, I plan on tracking all of my spending for the next year and reporting it on the blog. With hopes of tracking my spending, I hope to not spend as much on stupid stuff, eating out or whatever else keeps me from goals. The longest streak I've had with actual tracking of my spending is 3 months so keeping it going for the year is going to be real eye-opening to say the least.
Along with tracking my spending in hopes of spending less, I'll also be focusing on earning more. While I am currently happy with my clients, I'd like to earn more to help with my financial goals. I'd also like to provide links to resources, free tools and information to help you live your best life. This means sharing stories so you know I come from a place of knowledge as well as sharing financial tips.
I'm happy to have my energy go into healthy avenues of financial health instead of mindless social media surfing ( looking at you Facebook) or things like shopping, my old standby of self soothing. I can't wait to take active steps towards things I've been meaning to do and move on.
Do you make birthday goals or areas of focus in your life? What are you focusing on right now?