The following has been provided by an online contact.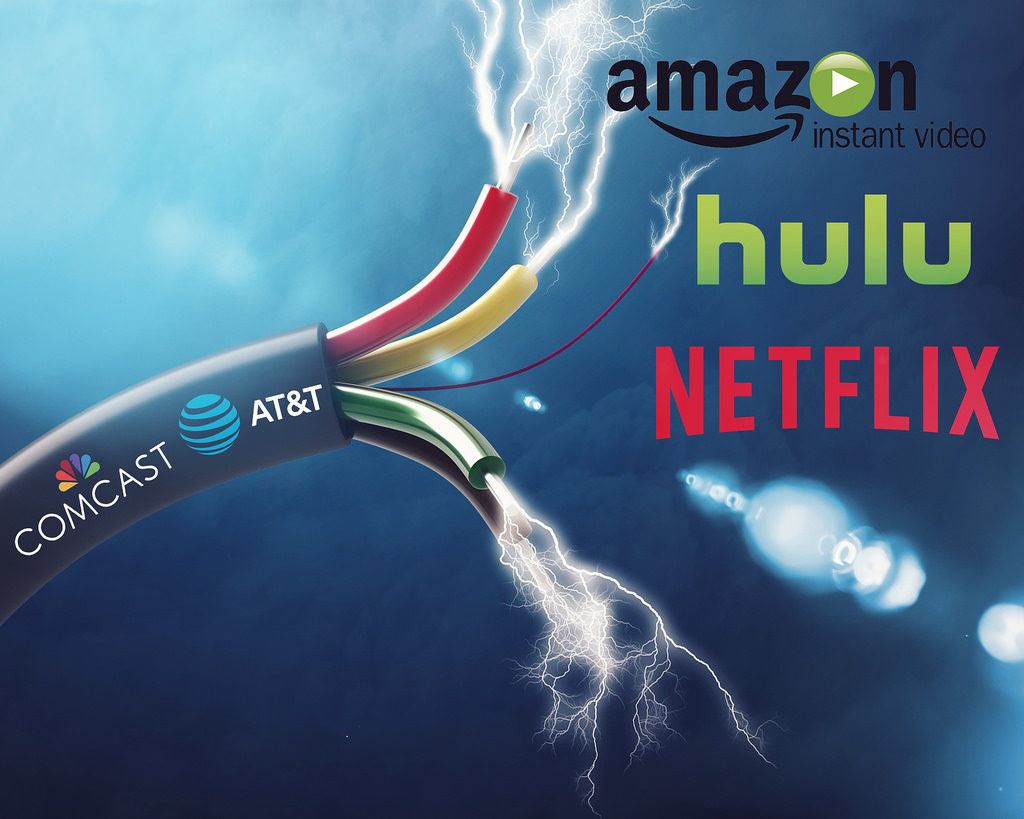 Most people are at least vaguely aware that its a bad idea to spend too much money online. Shopping is one thing, and sometimes necessary, but when it comes to games, subscriptions, rentals, and even things like betting or fantasy sports, a lot of people can easily get carried away. Its simply getting easier and easier to spend money digitally, through fingerprint confirmation on a mobile phone, one-click PayPal authorization at internet sites, etc. Keeping this under consideration, I wanted to do a brief look at a few ways to be financially responsible without simply surrendering these online habits.
Don't Overlap Your Streaming
Most everyone who uses the internet regularly these days is subscribed to some kind of steaming service or other. In some cases this may even mean an app or online program that comes with a cable subscription. However, live TV streaming options for cord-cutters and services like Netflix and Amazon Prime Video that are packed with films are also extraordinarily popular. Even if its necessary in your life to have a few of these services however, its worthwhile to take some time to make sure you're not overlapping the content you need. For instance, a lot of the shows you can watch on Hulu are available on Netflix as well, and it might behoove you to choose which service better suits your needs. Many of us are essentially wasting between $10 and $50 per month on streaming services that are largely redundant.
Keep A List Of Subscriptions
Both from streaming services and other apps and online sites, digital subscriptions can pile up in a hurry. Its extraordinarily easy (because they make it that way) to forget that you've subscribed to Audible to gain access to audiobooks, for instance, or that you never cancelled a recurring fee to play a given mobile game. This can quickly lead to fairly significant losses, but the solution is simple. Keep a list, on your phone or computer, and record every subscription the moment you agree to it. Without such a list, you're liable to forget about some of your obligations and overpay for something you stop using or no longer need.
Set An Upper Limit For Online Games
A lot of online and mobile games are fairly straightforward financially. They're either free to play, free to download, or cost a one-time fee (typically something like $3.99-$7.99 for a quality mobile game). However, there are other types of mobile and online games for which you need to be more careful. Casino games for instance are very popular, and clearly cost money; however, many don't realize that plenty of popular games can be found for free online. Mobile games with in-game payments are also wildly common by this point, but some fail to recognize that the games can be enjoyed in full without any of these purchases being made. It's simply a matter of being aware of your options and making sure you're not spending where you don't need to.
Don't Bet; Predict!
Some people simply enjoy betting on things, and if that's the case and it's a hobby you're comfortable paying for, have at it. Just remember that the risk to lose money is always greater than the possibility to gain it, or betting problems wouldn't remain in business! However, if you'd rather participate in similar activities without any risk, look into prediction games and markets that don't cost you anything. This could mean fantasy sports, for instance, where even daily fantasy sites that deal with millions of dollars a day offer free contests for those who want simpler games. It could also mean various prediction-style games available at popular sports sites like ESPN. Or it might mean a separate market altogether, such as the PredictIt service that allows people to "bet" on political events by buying shares of stock in an outcome for fractions of a dollar. Whatever your particular interests, there's likely to be a way to play games revolving around predictions without putting money on the line.
Time Your Rentals & Purchases
To put it bluntly, many things you can buy or rent digitally come down in price after being available for a short time. A newly released book might cost $20 to download, but will be $12.99 in a matter of months. A brand new film might only be available for a permanent purchase at something like $14.99. It will likely be available to rent for $4.99 a month later. Sometimes you just can't wait, and that's understandable. But try to avoid paying the early fees out of pure impatience. You can always find something else to watch or read, and come back to the original idea once its more affordable.