If you're a female field hockey player, you're likely wondering how you can turn your love for the sport into a professional career. Getting a college field hockey scholarship will allow you to play field hockey at a higher level while also pursuing your education at a reduced cost.
Field hockey is an equivalency sport, which is good news for those seeking scholarships. Although you may not get a full-ride, equivalency sports can give out a higher volume of partial scholarships. Each school gives out a funding limit, which coaches can allocate as they see fit. They have a limit of 12 scholarships per team but can split that amount up between more players if they want.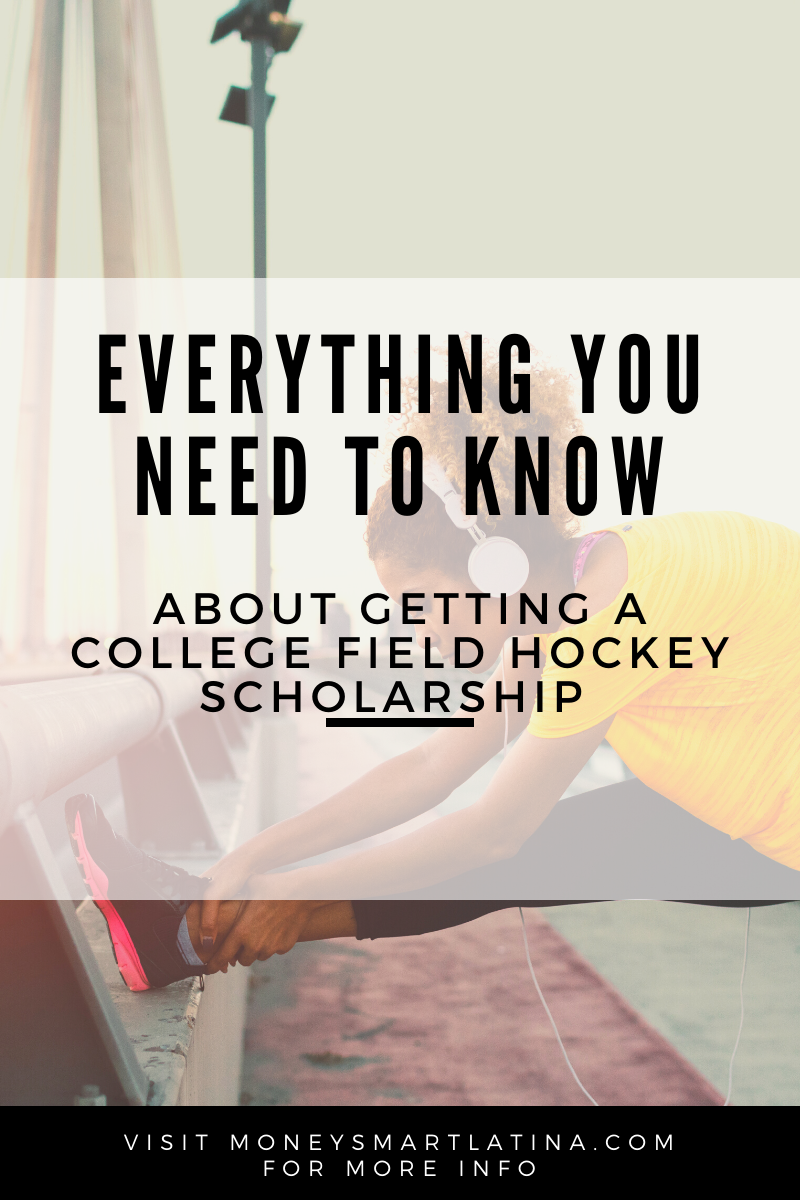 How can you get a college field hockey scholarship?
Only females can get a college field hockey scholarship. It is a very niche sport, and therefore there are only individual schools with field hockey programs. Although you're limited in terms of schools, there is less competition overall for the spots. To see the whole process on how to secure a field hockey scholarship check out asmscholarships.com.
How can you catch the eye of a coach?
If you know you have the skills to play for a college team, you need to get a college field hockey coach to see you play. The best place to start is recording an impressive highlights video, where you showcase all your skills effectively. Once you have that, you can send it out to coaches to convince them to come out and watch one of your games.
College coaches will attend national tournaments, field hockey camps, and summer tournaments to scout for new players. Attending as many tournaments and showcases as you can will give you more chances to impress the coaches and spark their interest.
How many field hockey scholarships are available?
Compared to other college sports, the number of schools offering field hockey programs is limited, but still enough that you find one that suits you. There are 277 college field hockey programs in total. There are 79 in Division 1, 33 in Division 2, and 165 in Division 3. It's important to note that Division 3 schools don't offer athletic scholarships, only academic ones.
To break those scholarships down even further, there are approximately 12 scholarship offers per team, per year in Division 1. In Division 2, there are about 6.3 scholarships offered per team, per year. That doesn't mean there will only be that amount. As stated above, the coaches can split up those scholarships however they want to.
Where are the majority of the field hockey programs in the U.S.?
Most field hockey programs are in the mid-Atlantic, northeast, and Midwest states. Most field hockey programs compete at the Division 3 level, including teams from Tufts, Bowdoin, Messiah, Trinity, Marshall, Babson, and more.
You will find Division 1 teams at Connecticut, Stanford, Princeton, Michigan, Penn State, Virginia, and Syracuse.
There are also Division 2 teams at Shippensburg, Bloomsburg, Stonehill, Millersville, West Chester, East Stroudsburg, and Saint Anselm.
To improve your chances of securing a scholarship, you need excellent references, sharp field hockey skills, and need to meet the NCAA guidelines on your GPA and SATs.