2020 has brought so much change, both good and bad, to everyone, including myself. Not even myself was left unscathed from the homegirl Rona. I do need to check myself before I wreck myself and admit that more good came my way than bad, but 2020 still wasn't loyal in these streets, to anyone.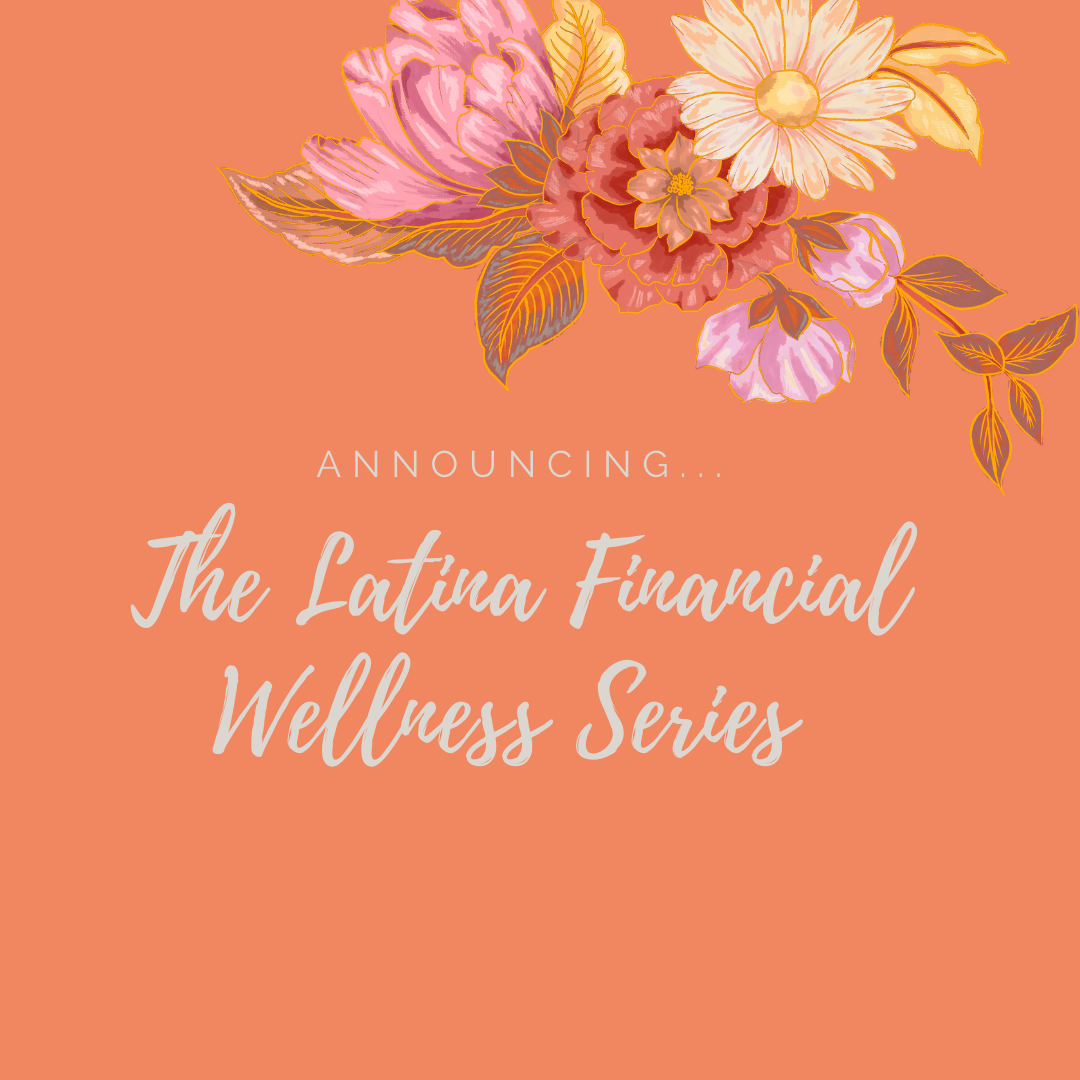 One of the good things to happen to me this year was that I was recently recognized for my hard work by my peers in financial media. I was a recipient of the 11th Annual Plutus Awards and won for the category "Best Personal Finance Resource for Under Served Communities." I'm still in awe and end up grinning whenever I see it on a shelf next to my desk.
I've been working in the non-profit sector since I was 17 with underserved communities and it always feels good to see your work be acknowledged, especially by those that know you the most. It's because of this award, and recognition, that I want to share with you my biggest project to date.
I'm so excited to announce my new project, The Latina Financial Wellness Series! This webinar based series will be held once a month starting December 9th, 2020, and will end with an ALL DAY LATINA FINANCIAL WELLNESS SUMMIT on November 11th, 2021.⁠
⁠
The goal of the Latina Financial Wellness Series is to provide over 1,000 Latinas with the financial knowledge they need to have the financial wellness they deserve. Topics will include general money terms to Latina specific issues. You know, like preparing for a multi-generational household, helping our elders with retirement, and what financial tools are available for those waiting on citizenship. Each webinar will be held live, includes drawings for prizes, a workbook, and an instant link so you can watch the replay on demand for future reference. Webinars will never cost more than $25 to attend.
After much reflection, I've decided to keep these webinars KAP (knowledgable, affordable, and personable). I want you to walk away with the tools you need to financially succeed. I want you to be able to afford said tools and I want you to have fun while learning. It's important for me that my workshops reflect all of these things because that's what I want to stand for when teaching.
⁠
I hope you can join me and the rest of the Latinas next week while we take over the zoom! Click here to get started.