Every month I'll be recapping my 2018 goals for accountability. This is 3 or 4 of a monthly installment. I say 3 or 4 because I forget. Enjoy! 🙂 
I don't think I've officially checked in since February or March and since I'm all about accountability in these parts, I wanted to start checking in monthly again. Things were pretty ridiculous this month between working 50+ hours a week at my day job alone, running a 5k and then my body going kaput. I can say with faith at least my body knows when it's okay to quit. 😉
Business (And Professional)
Regularly post on Money Smart Latina to bring resources and opportunities to help young women live their best lives. (All year) (Needs work. 2/12)
Match half of my day job income through my freelancing and blog. (All year) (Needs work but will still give credit. 2/12)
Create three freebies & two products (one e-book, one on Teachable). (Both completed by 9/15/2018) (Needs work 0/12)
Grow social media channels and newsletter subscribers to 4,000. (All year) (Needs work 0/12) Site redesign (Completed by June 2018) (N/A)
Present at a national conference   (change of plan)
Continue growing in my current role (All year). (Yes! 4/12)
Health
Run a 5K (Completed by April 2018). (Done! 4/7/18)
Lose 40 lbs (10 lbs each by March 31st, June 30th, September 30th and December 31st). (2/4 done!)
Attend therapy 1x a week (All year). (Yes! 4/12)
Workout regularly 3x per week (All year). (Needs work 1/12)
Only drink alcohol on the weekends (All year). (Needs work, 2/12)
Successfully work towards completing thyroid cancer treatment (All year). (YES, Done 1/31/2018)
Pray every day. (All year) (Needs work, 2/12)
Finances
Pay $3,600 towards my student loans. (2/12)
Pay $6,000 of medical debt. (3/12)
Save $3,000 for a downpayment on a new car. (Needs work 0/12)
Save $3,000 towards dental work. (Needs work 0/12)
Move up retirement contributions by 2%. (Needs work 0/12)
Fun & Relationships
Attend all the weddings and graduations (Wedding 1- Feb, Graduation- May, Wedding 2- June)
Attend gay pride in Castro. (Completed by June 2018) (Stretch Goal) (canceled)
Attend National Seminar in New Orleans. (Completed by July 2018) (canceled)
Attend FinCon in September.
Italy in October w/ H. (canceled)
Christmas Family Vacation (Completed by December 2018).
Read 36 books. (Almost on track- 13/36)
Business & Professional Summary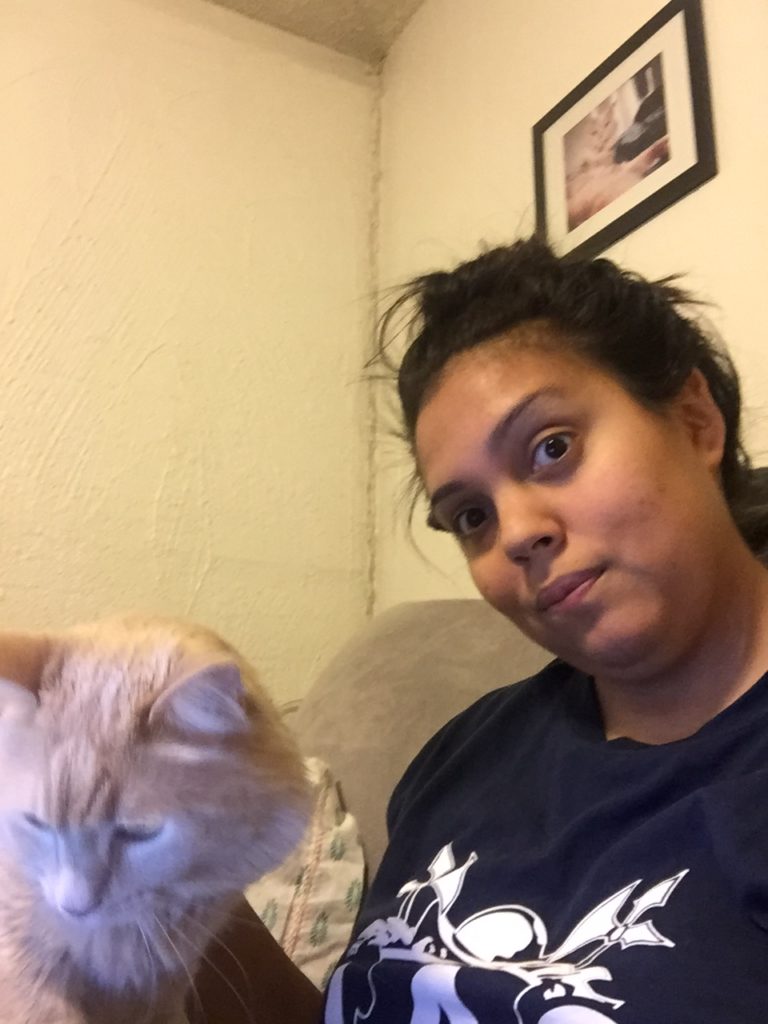 Business & professional goals are going pretty well. Since I've been blogging consistently and put more time and effort, I've been getting partnerships to share with my community. I love working with partners to help bring resources to people, and I was especially proud of being picked to help talk taxes with Latino Financial expert Louis Barajas. Finances are so important and it's been my goal to help share this knowledge with people who look like me. I'm happy to say I'm starting to get there but I know after talking to a few people, I should at least be putting a certain amount of time into my blog and I'm not currently there. I'm getting there though, which is what matter and my work is starting to show.
After speaking with my boss and getting a new opportunity at work, I've declined to go to New Orleans. It would have been a blast and great to present at a national level again but I'm okay with this decision. I need to spend time here making sure my new commitment is on solid footing and put my time and energy there. My boss also mentioned she would like me to look into getting a certain certificate so I should definitely look into doing that before I forget.
Health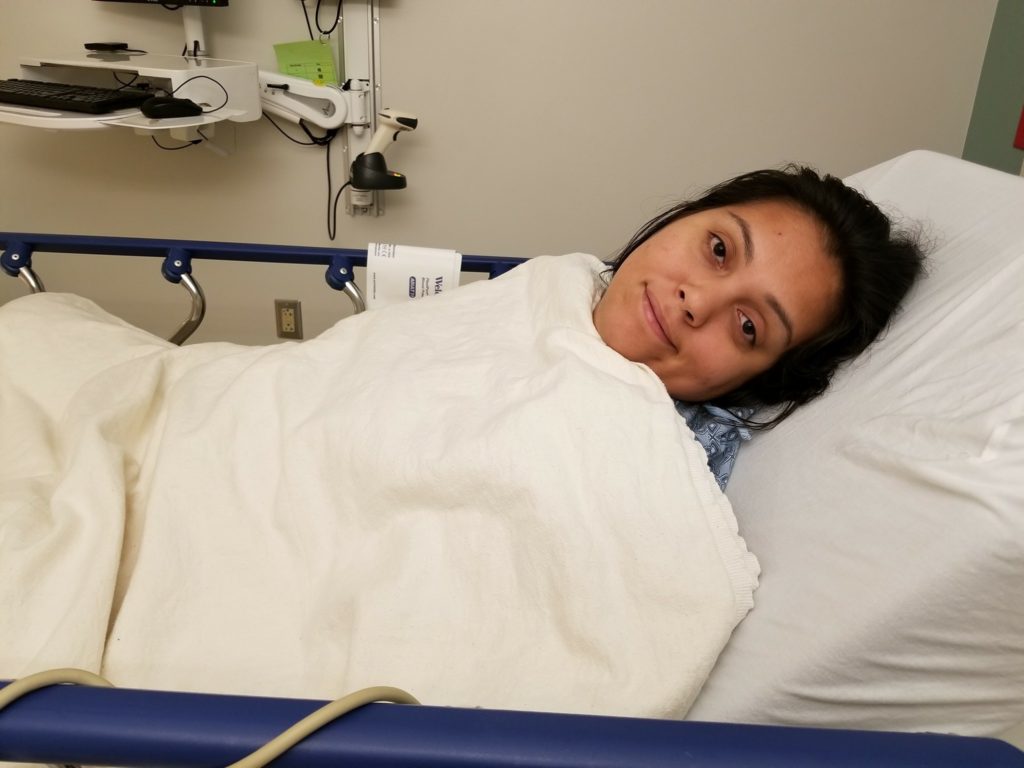 SO, I haven't talked a lot about my health and it's mainly because I didn't know what was going on then got depressed about it. January and February went really well and I was feeling great. Then, I started getting these weird attacks. No one could figure out what was wrong with me because my blood work did not match up with my symptoms. I missed a lot of work, would have to go cry in my office on breaks from pain and overall just felt exhausted. I started sleeping a lot again and my overall quality of life just slowly started to go downhill.
After being diagnosed with two different incorrect conditions, I hit my rock bottom on April 28th and admitted myself to the hospital after a terrible night being ill. I prayed to God to heal me and then stopped breathing correctly.  One look at me and the admitting ER physician was finally able to tell me what was wrong. Of all things, it was my gallbladder. Yup, you heard that right. My gallbladder was so inflamed for so long, it was pushing my ribs out on a regular basis and causing back pain. I had gallstones piling up in my pancreas and couldn't eat for close to 48 hours just for the swelling to go down. I'm so happy and blessed that almost a month later, I feel a lot better. Just today my surgeon lifted me off restrictions and while I know not to act crazy, I'm relieved.
Finances
Finance is an area that definitely needs some work. I had expected to be earning more by now to help with my goals listed up above and I'm not, which is disheartening. You can't always count on blog income and it takes some people a long time to earn significant money online. I want my business model to be one that is sustainable and not burn out city like it was last year so I'm going to stay true to my values and keep trucking.
This month, I've really mainstreamed my budget and will be trying again to live off cash. My first week so far has been going pretty well so I'm excited to see how the next three weeks play out with these cash envelopes!
Fun & Relationships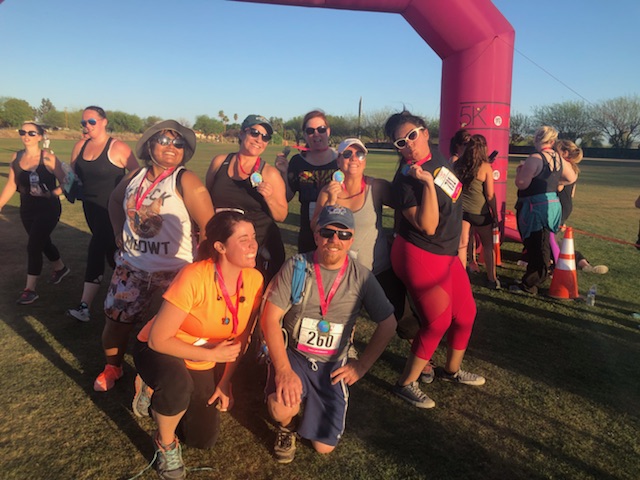 Let's see, I had a few birthday parties, a 5K, a roller derby tournament and dinner with friends. I also attended a concert I've been pretty much waiting on for months, not to mention my whole life, David Byrne. It was in my top three of shows I've seen, he was that good of a performer. It was him and a 14 piece band that had no shoes and they didn't need any special effects or props. Although a lot of my trips this year have been canceled, I am still going to Vegas later this month! Excited to see my family and watch my niece graduate from high school with 40+ college credits.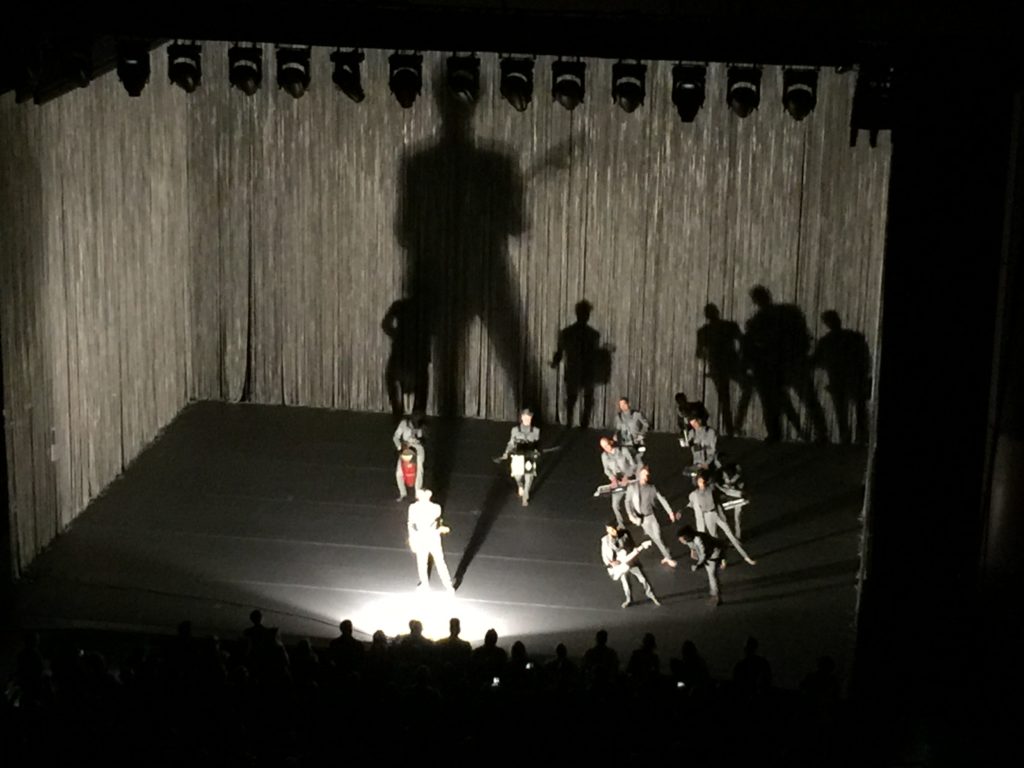 I am slowly on track to meet my reading goal and I'm currently at 13 of 36. I have faith I can make it this year and I've definitely been trying to get into my old habit of reading an hour before bed every day. Telling myself no phone after 9 pm definitely helps.
Closing Remarks
I feel good about my health, my day job, and relationships but not so great about my finances and my business. This is totally on me but it hurts to see that we are almost halfway through the year and I haven't made any progress on these. That will be my main focus from now until the end of summer along with my health.
How did your month go?